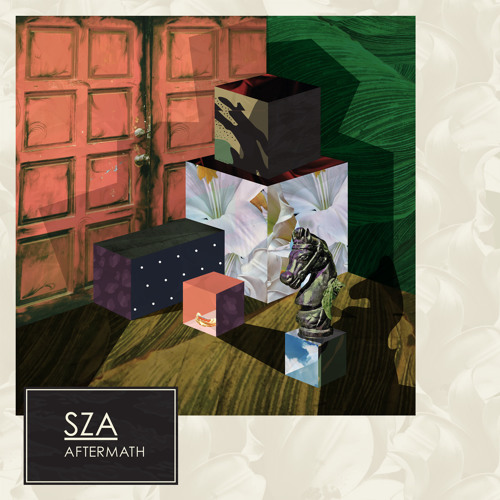 SZA's "Aftermath" is what you get when you blend a cup of smoky haze, an ounce fresh lyrics, and a dash of rainbow sprinkles. This creamy goodness is exactly what you need after a huge meal, and just want to drift off to sleep. A head-nodding, lo-fi, soulful song about how "livin as a unicorn gets so lonely", "Aftermath" is a hip-twistin' slow ass jam.
But, before you listen to the song, I would like to leave you with the opening verse that SZA drops on you: "I apologize for waiting to tell you for so long that I am not human … / I am made of bacon, Fairy tales / pixie dust I don't feel / I hung myself and didnt die i am omnipotent / I'm alive I'm not real I'm alive". If that's not next level, then I really am not sure what is.
Check out SZA's "Aftermath" below, and get ready for her full length, S, in exactly one week from now.