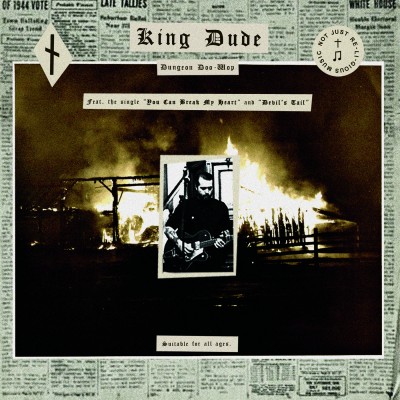 "You Can Break My Heart" is, in every sense of the words, Doom Country. Is that confusing to you? Do those words not seem to go together? Well, no worries because I did not believe it until I pressed play on the Soundcloud link below. "You Can Break My Heart" has a country guitar, broken heart country lyrics (minus the whole "gators in the swamp" theme), and all other things doom-y.
Overall, this song is really quite, well, beautiful. Yeah, I know. But you have to listen to it before you can pass any judgement! Usually I am not into this sort of music, but King Dude (best name? worst name? can't decide) has really sucked me into this. I'll be bangin' this ish all day.
King Dude's full length, Burning Daylight, will be out on October 16 on Davis, but if you want to own this NOW, he just released a 7″ with "You Can Break My Heart" as the A-Side. Enjoy the doom (country)!